Please scroll through the list of stylists below.  Most of them have a 'book appointment online' button.
---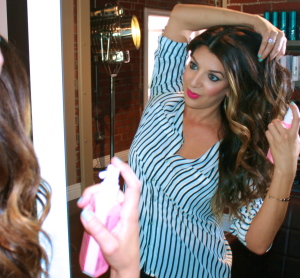 Caroline "Cako" Knedel
Booking Info:
(626) 423 – 4747 (call or text)
caroline.elhaj@gmail.com
Bella Sol The Salon
770 S. Arroyo Pkwy, Suite 100
Pasadena, CA  91105
Master Hairstylist
Certified Makeup Artist
Caroline creates glamorous cuts, gorgeous color, perfect updo's and flawless makeup for any occasion.  She understands the power of personal style and pays attention to her clients' needs so she can help them achieve their highest standard of beauty.  A naturally gifted stylist, she has taught at the Paul Mitchell School of Beauty, worked for MAC and Smashbox Cosmetics, and styled in several upscale LA salons as well as for the Grammys and Emmys. Caroline's dynamic personality mirrors Bella Sol's image where she carries out her clients' vision, blending it with her artistic originality and passion.
---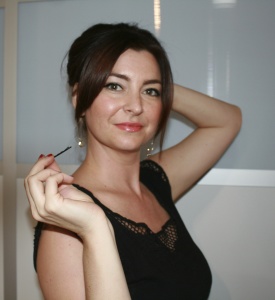 Christy Contreras 
Hairstylist
Motivated by the confidence and the overall joy her guests receive once they leave her chair, Christy knows no limits when it comes to styling. Her many years of experience stems from once having had a dream of becoming a stylist to beginning her career by assisting at a popular Beverly Hills salon. Having worked on projects that included styling for photo shoots, television and film, Christy is inspired by change and movement within her industry. The products she uses on all her guests include organic styling products and color that is ammonia-free, PPD-free, fragrance and skin irritant free. Christy's 'don't' is "being afraid to play. Subtle or extreme, don't limit yourself."
---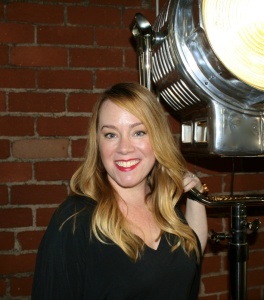 Dana Doucette 
Hairstylist
Dana's love for hairstyling came to be while working as a receptionist at a hair salon. Her initial curiosity for the hair industry then turned into a desire to help clients find their own personal style through hair. Since then, she's accumulated many years in the industry training with Vidal Sassoon and Toni & Guy, and also having devoted her time and skills to instructing color classes. She shines at Bella Sol, sharing in the same love and passion for making clients feel good and confident after they leave her chair. Her specialty is corrective color and the way it transforms a client's overall look. Dana's major 'don't' is "doing something you can't maintain."
---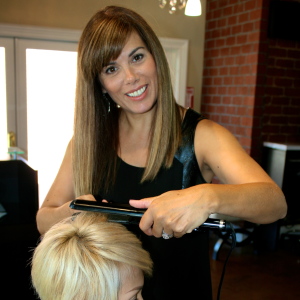 Veronica Mills
Hairstylist
Veronica's excitement for her artistry in hairstyling began at a very young age. After many years in the beauty industry, her creativity and love for styling hair is stronger than ever before. Veronica studied under the amazing talent of Vidal Sassoon before embarking on her own teaching journey instructing styling classes for an assistant program for ten years. Inspiration for this stylist stems from her surrounding environment, people, color, textures—you name it, ideas for her work come alive from many things. It's her goal to keep her guests ecstatic about their hair, but to also help teach them achieve today's hair trends with ease, so they are able to do them on their own. Veronica's 'don't' is "using a real rubber band on hair—bad idea!"
---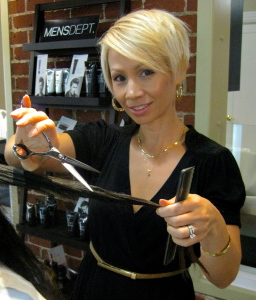 Joan Ao 
Hairstylist
As one of Bella Sol's versatile stylists, Joan has been in the beauty industry for 20 years. She received formal training at Toni & Guy Hairdressing Academy as well as at a local LA beauty school, specializing in both hair and makeup. Apart from becoming a Toni & Guy ambassador, she trained and instructed assistants at a salon, using her expertise to help them achieve their goals.
As an expert stylist and colorist, she strives for greater education and outside-of-the-box thinking in order to style her client's hair to perfection. Joan particularly enjoys working with textured and curly hair because of its versatility. She believes that the right cut and color brings forth a person's confidence, giving them a new perspective on style. Her styling "don't" is telling yourself you can't.