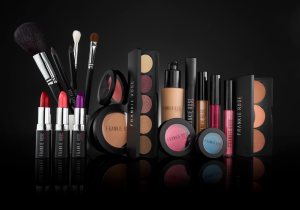 Bella Sol is excited to announce the launch of Frankie Rose Cosmetics available at the salon. We provide women with the opportunity get a personalized makeup session by one of our certified makeup artists, as well as the chance to purchase all the cosmetics on display.
Los Angeles-based Frankie Rose Cosmetics is a line of high-quality makeup founded in 2010 by professional makeup artist, Sarah Udink, and was developed to appeal to women of all ages. The name Frankie Rose itself is meant to embody the 'ideal' woman: one side who is fun, spunky and adventurous (Frankie), and the other side who is classy, beautiful and timeless (Rose).
Along with offering in-salon makeup sessions, Bella Sol's makeup artists will also offer tutorials using Frankie Rose Cosmetics to the salon's rapidly expanding clientele. That way, clients can become knowledgeable in the different ways to maintain a flawless look.
Call us to book your next makeup session and you will leave Bella Sol with a flawless look for your special event!